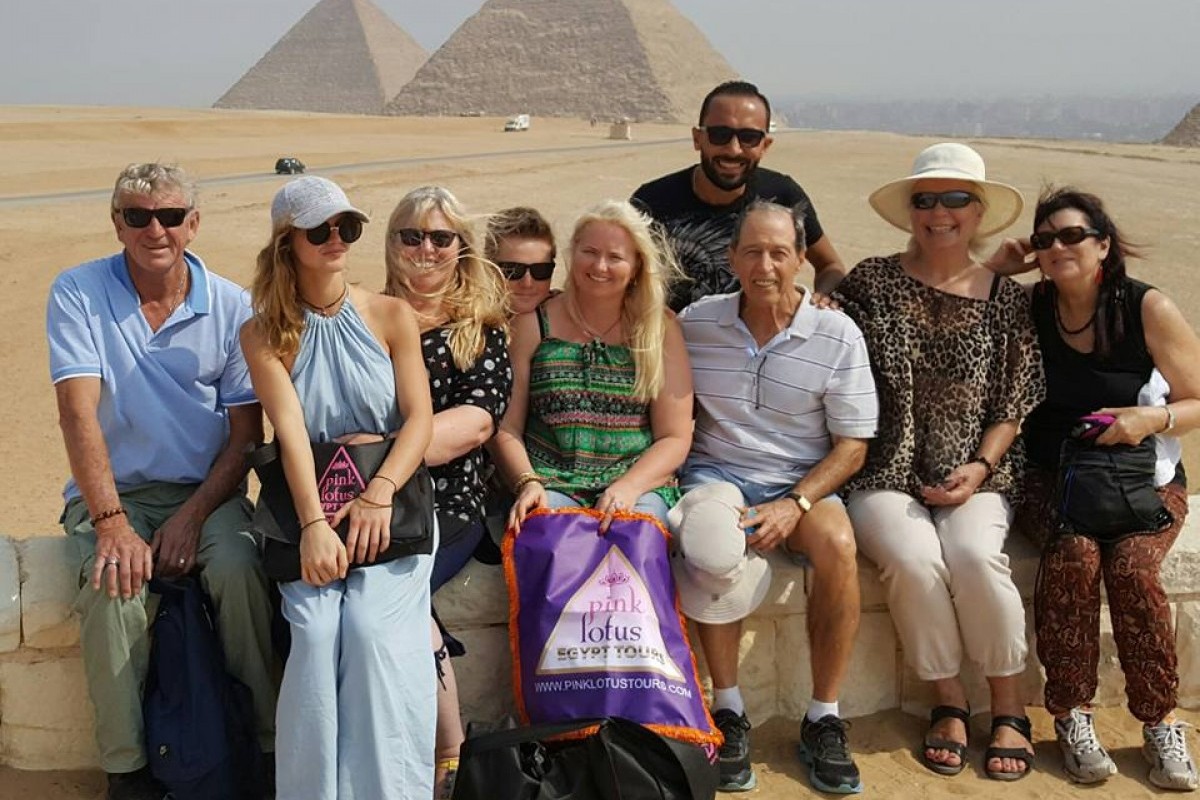 Egypt Travel Tips
Things not to forget:
Passport, Journal, Camera, Prescription Medication, Converter Plug & Chargers
◊ Currency
We recommend USD if you bring cash
A travel card is also a good back up with USD
ATM's are easily found, usually in hotel foyer and dispense local currency
◊ Shopping
There will be several opportunities to spend your tourist dollars whether it is at the markets where you haggle for souvenirs or at our visit to the Egyptian Cotton Factory, Egyptian Oils, Silver Jewellery, Papyrus or Alabaster Factory.
If you love to shop then make sure you allow for it in your budget!
Bargaining with the locals is a normal daily experience and not for the faint hearted as they will follow us back to the bus if you show any interest at all so be prepared to walk away and stay firm with your price.
Also, be very clear with currency you are paying with as they may quote you a price in pounds and you will think it's a great price for Egyptian Pounds but at the last minute they say: No, English Pounds!!
◊ Personal Purchases
Please allow yourself a small daily budget, around USD$10-15 for snacks, tea, coffee, soft drink etc
Room service, laundry etc will also be at your own expense
◊ Food:
Tradition Egyptian food like kofta,kebab sticks, mixed grill, koshari and felafel is readily available and you will never get bored with the choices.
There are also plenty of varieties of vegetarian food available.
In the hotels we have a full buffet breakfast each day.
The Nile Cruise includes breakfast lunch and dinner.
Please let us know of any allergies
◊ Alcohol:
Available in the hotel bars and onboard our Nile Cruise.
◊ Smoking:
Most Egyptians, especially men smoke so expect it everywhere.
◊ Clothing:
Casual and comfortable!
I find it best to pack a few pairs of long shorts or ¾ length lightweight pants, a selection of wash and wear shirts. Lightweight dresses if you prefer.
Knee length or below is good.
Take one lightweight jacket for late night or early morning. Scarf for church visit and a sarong over your swimmers in resorts.
◊ Dress Code:
As most of the places we go are tourist areas dress code is very casual.
Dress for coolness and comfort but try to avoid anything to revealing or short especially when we visit local places like markets.
◊ Weather:
October through to March is a great time to visit Egypt as it is not too hot.
There is very little rainfall so we will enjoy clear skies and sunshine each day.
In the Valley of the Kings there is not much sun protection as we move between the tombs so you will need a sunglasses, sun-block and a hat.
◊ Shoes:
Please make sure you take comfortable flat walking shoes as most of the sites have uneven ground, desert sand and rocks.
Also take at least one pair with nonslip sole for entering pyramids and tombs.
Egypt is not the place for high heels!
◊ Church & Mosque visits:
This is the main place you need to cover shoulders and knees so wear longer style pants or skirt below the knee and no singlets.
Best option is to take a scarf and wrap around shoulders. For men: Long pants in religious sites.
◊ Internet:
We will have access to internet at each hotel, mainly in the foyers and it is free. There is no free access on board the cruise but we have a mobile device you can connect to if necessary.
◊ Power Supply:
Don't forget all your chargers for camera, phone, I-Pad laptop etc
You will need a round 2 pin converter plug, same as used in Europe.
*Hairdryers are provided in all hotels and also on the Nile Cruise
◊ Water:
We will supply you with bottled water each day. It is also available in your hotel rooms. Although the locals all drink tap water it is very heavily chlorinated and is fine to clean teeth and shower but not recommended for us to drink.
◊ Public toilets:
There are public toilets at most sites we visit and we will let you know which ones are to be avoided!
Most public toilets throughout the Middle East and Europe require payment to the cleaners so try to keep your small notes for this.
Where possible use your hotel or the restaurants.
Always carry a pack of tissues and hand sanitiser with you.
◊ Medication:
Please remember to take enough prescribed medication for duration of the tour. Do not bring an over-supply.
Chemists are very easy to access and things such as anti-biotics are available over the counter at a very cheap price.
◊ Fitness Level:
A moderate level of fitness is required to enjoy all the sites we visit.
Some of the days we are out and about all day but walking is always at a strolling pace as there is so much to see and take in.
The stairs into and out of the pyramids and tombs are the most strenuous part of the trip, so just take your time.
◊ Exercise:
The hotels and Nile Cruise offer a gym
◊ Photography:
Tourists are required to pay a fee if wishing to take photographs inside museum.
Ask permission when taking pictures of someone, especially women and be aware that some traditionally-dressed locals demand money when they 'pose' outside historic sites, especially temples and pyramids.