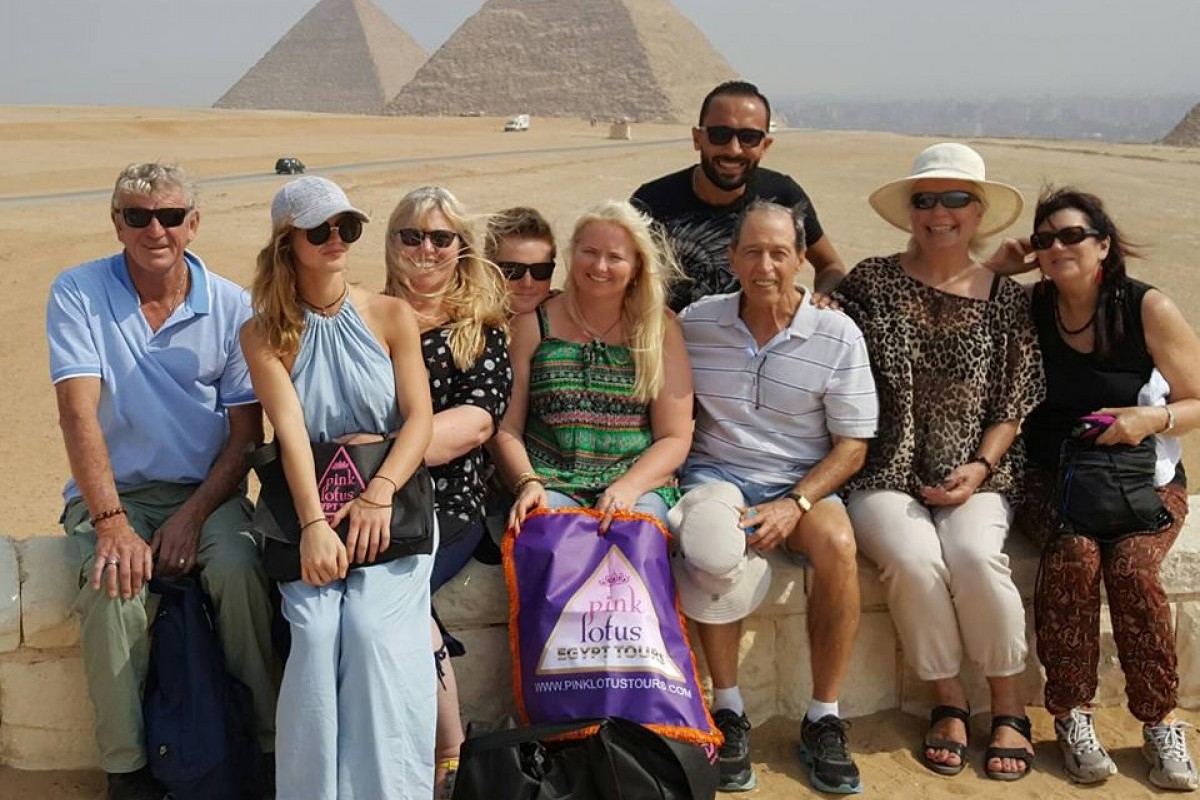 Amazing Tour of Egypt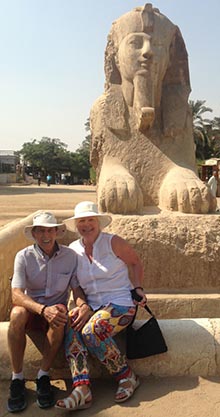 Peter and Chantal Raath October 2016
We wish to thank you for organising our amazing tour of ancient Egypt. We've had this trip on our bucket list for many years. The itinerary was very well arranged to include all the important sites plus some of the more unusual sites off the beaten track.
A nice balance of Cairo, the Pyramids, the Sphinx, Valley of the Kings and a fantastic selection of temples. We also enjoyed the break from the ancient sites to see modern Egypt, such as the Cairo Museum, Papyrus Museum and a very special perfumery.
Special thanks to our tour guide Sam. An Egyptologist with a profound knowledge of Ancient Egypt. He went the extra mile to make sure that we had an enjoyable experience. What a lovely sense of humour he has.
The accommodation was five star with an interesting variety of cuisine. A special mention must be made of the historic hotel Mena House, truly an oasis in the desert. Wherever we travelled the hospitality staff were very welcoming, polite and helpful.
Aside from the ancient sites, the highlights of our trip were a very relaxing cruise down the Nile and the dawn balloon ride over the West Bank which took us right over Hatshepsut's Temple.
We would recommend Pink Lotus to anyone who has a keen interest in seeing ancient Egypt.